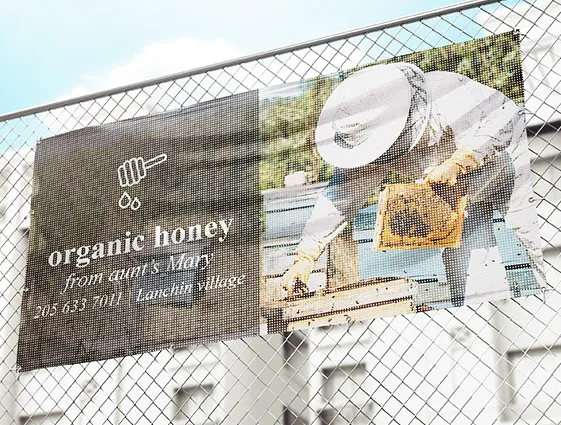 Available from 1 pc.
Mesh 270 g
5 formats or free format (from 50 to 1000 cm)
Possible finishing - welding, hem with grommets (average every 50 cm)
Different designs within 1 order
Digital printing
The mesh will allow creation of impressive large-format advertising - e.g. on facades or scaffolding buildings. It stands out for its exceptional durability,impressive format and a quite low price. The mesh allows air, light and sound to pass through - so it can also be used on surfaces with windows. Within one order you can choose different, personalized designs.
Meshes are printed in 5 standard formats: 200 x 100 cm, 300 x 100 cm, 300 x 125 cm, 300 x 150 cm, 400 x 150 cm. We will also print out mesh in any size - from 50 to 1000 cm. We can make the installation easier by sealing and eyeletting.