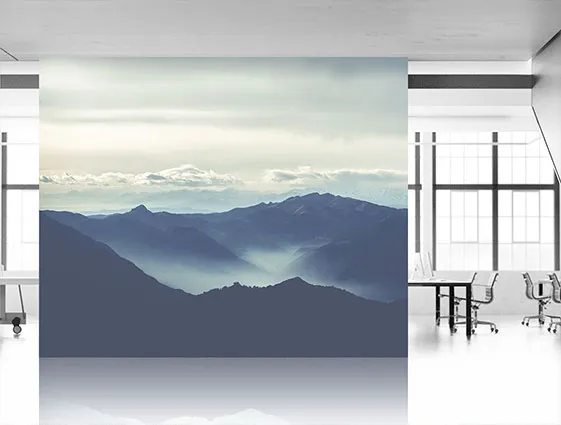 Available from 1 pc.
Format 300 x 250 cm or own (50 to 350 cm)
212 g latex wall paper or PVC-coated paper 350 g (smooth fleece backing)
PVC coated paper has the Bio-Pruf antibacterial protection system (reduces the risk of dirt, mould and odour ingress)
Printing 4/0
We print the photo wallpapers on two durable and impressive surfaces. You can count on photographic print quality and non-toxic inks. Photo wallpapers are safe for health, making them suitable for offices, homes, schools or hospitals. You can choose a format of 300 x 250 cm or enter your own size - up to 750 x 350 cm. Do you prefer 212 g latex underlay or 300 g PVC?
For smooth surfaces, choose 212 g latex paper, which is easy to apply and resistant to tearing, stains and stretching. Smooth 350 g PVC coated paper has a fleece backing that compensates for minor wall irregularities. The PVC substrate also has an antibacterial Bio-Pruf system that reduces the risk of mould formation and penetration of dirt and unpleasant odours. We will divide your photo wallpapers into rolls that are  50 cm wide - the width of the last one will be the resultant value for the ordered one (between 51 cm and 99 cm).
We pack the photo wallpapers in tubes, which will protect them from dirt and creases.