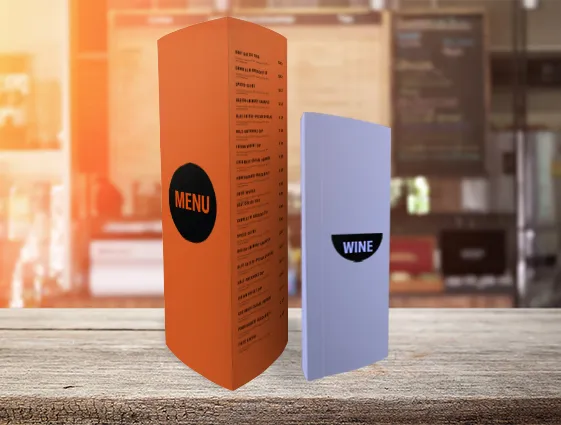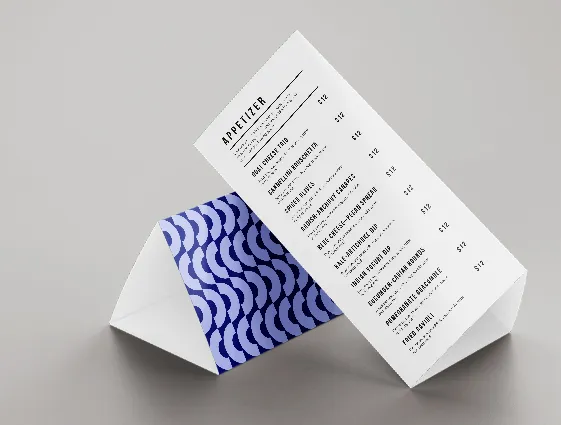 Available from 5 pcs.
Carton 300 g
Format 99 x 210 mm or 120 x 297 mm
Binding - glue strip
Refinement - foil (gloss, matt)
Different designs within 1 order
Printing 4/0
Displays will be useful in any pizzeria, restaurant or bar. Thanks to them, you will display current promotions, sets and seasonal dishes. Displays are lightweight, yet durable - and can be adapted to any décor. Within one order you can choose different, personalized designs.
Triangular display - show yourself from the three best sides!
Triangular racks can be chosen in size 99 x 210 mm or 120 x 297 mm. We will print them on a 300 g cardboard box in juicy colours, and as a standard we will refine them with glossy or matt foil. All you have to do is glue them together with a glue strip placed on the blade. These displays are made to impress.
Displays are packed flat (for self-assembly) in durable corrugated cardboard boxes.