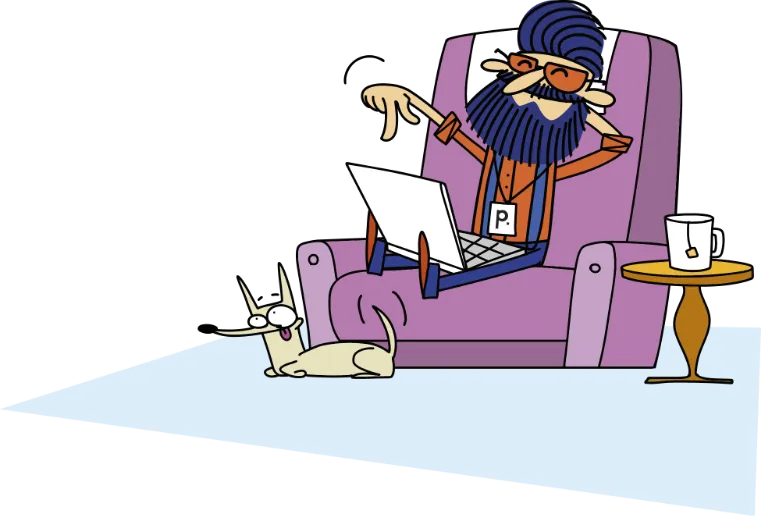 How to order at Printendo.com?
See how to go through the ordering process step by step, find out what options you have and how you can use them. We will discuss the ordering process using the catalogue as an example, but the rules described here also apply to other products.
Step
2
Product selection
Select the product you are interested in from the main menu or use the search tool. Click on the product of your choice.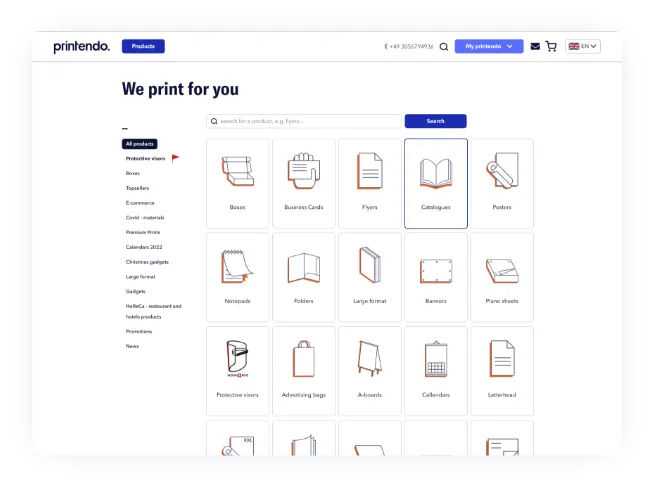 Step
3
Selection of product parameters
Set all parameters in the selector (format, printing, etc.).

Find out more about the ordering process in this ebook.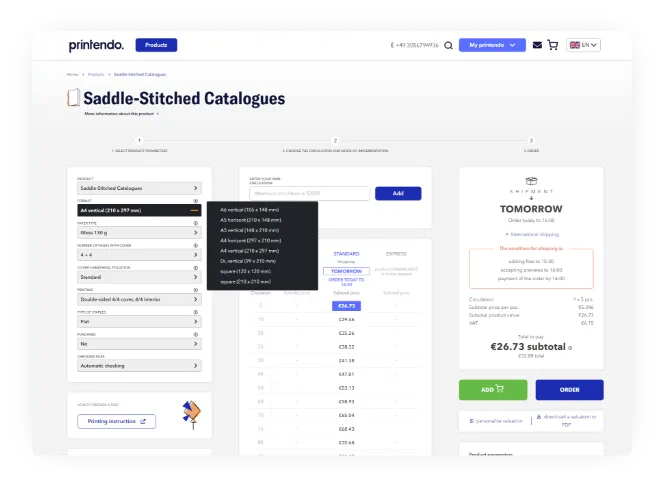 Step
4
Choice of quantity and production mode
Select the print run and verify the shipping date.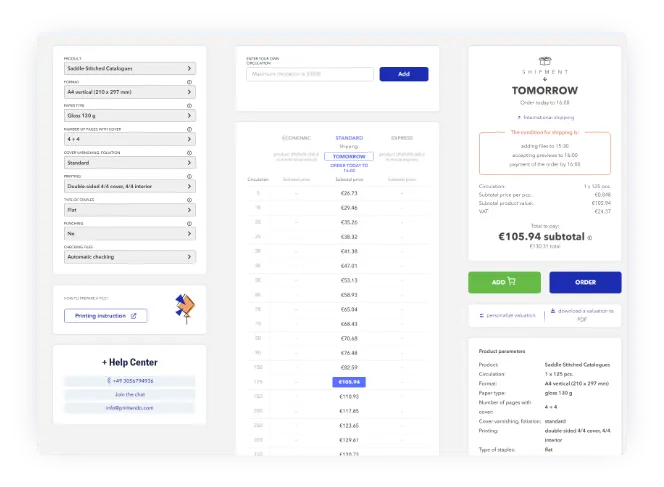 Step
5
Ordering the product
Add the product to your basket or click Order and go to the summary. Verify your order details, edit if necessary and if everything is ok click Order.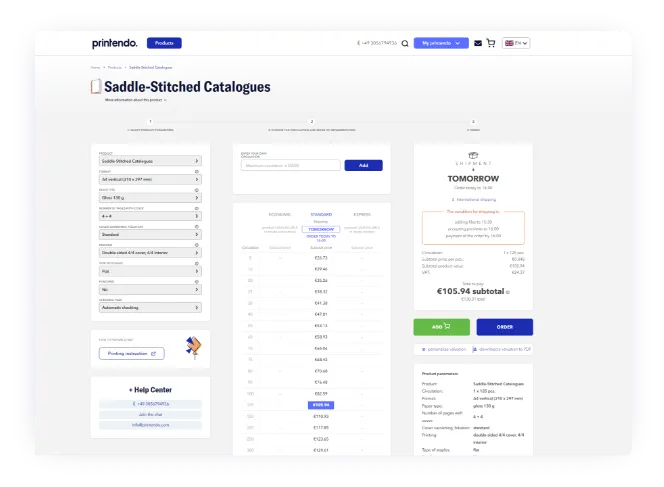 Step
6
Finalising the order
Go to the "Work with files" tab.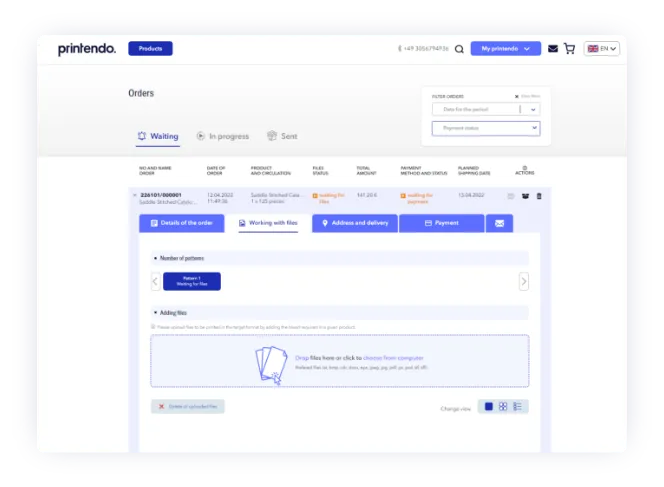 Step
7
Working with files
Upload your design by dragging it to the designated space and submit it for review. Once the file has uploaded, click Accept Projects.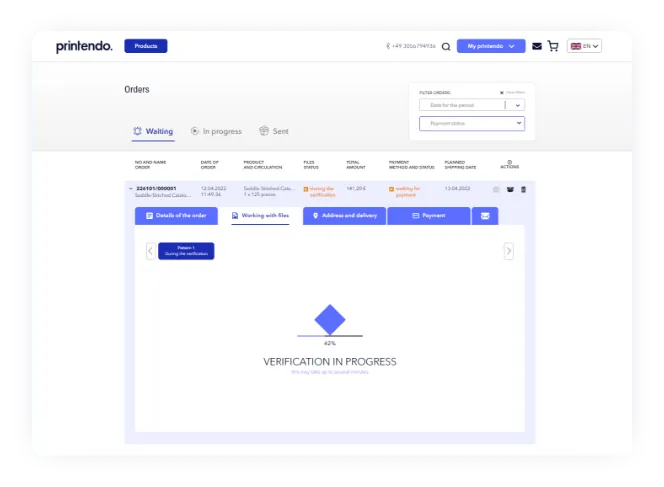 Step
8
Choice of address and delivery
Enter the shipping details (you can also ship directly to the customer and enter yourself as the sender).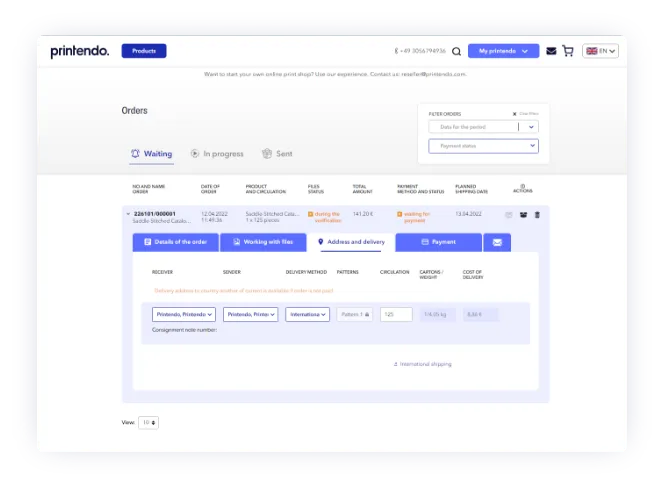 Step
9
Make payment
Pay for your order by choosing the most convenient payment method for you.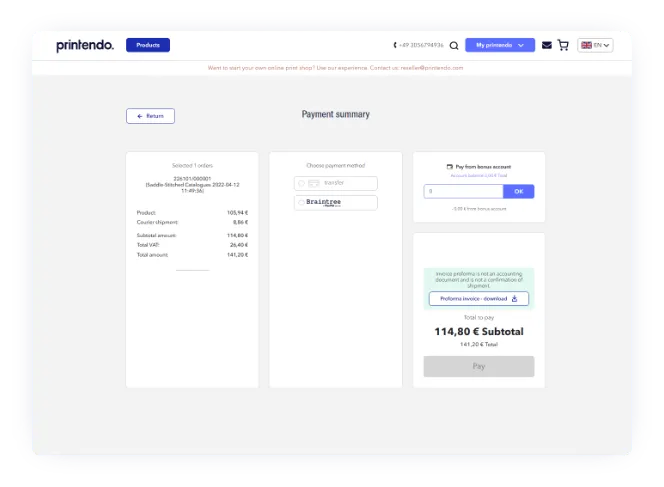 Step
10
Order processing and dispatch
For orders in progress, please go to the In Progress tab. Once your order has been dispatched, you will find the delivery note number in the Sent tab.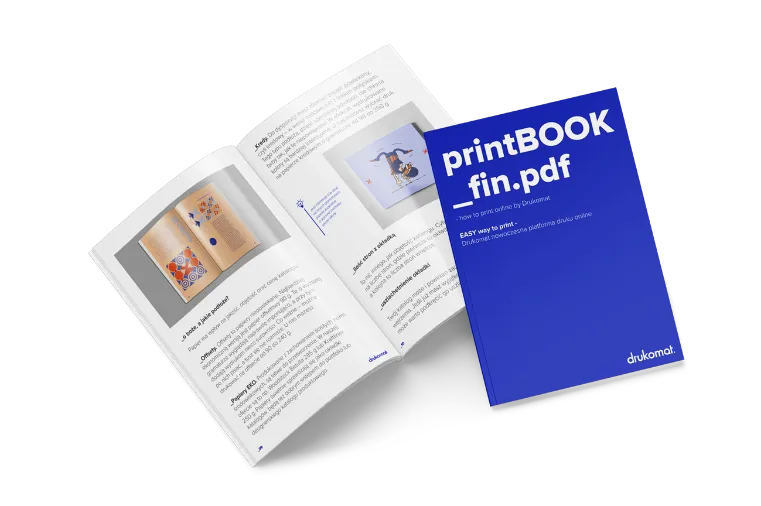 Online printing is easier than you think!
How to order prints in Printendo.com? Download your free ebook and find out how easy it is!
Download free ebook