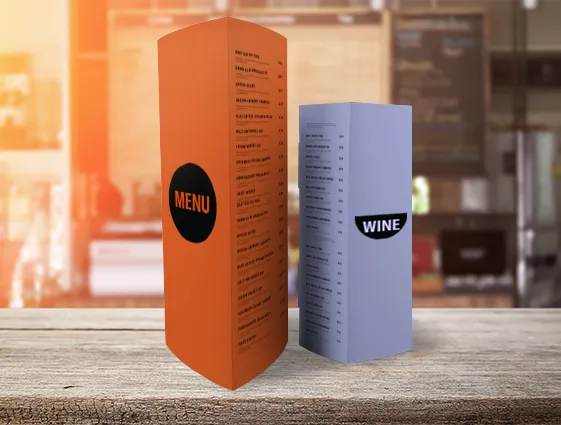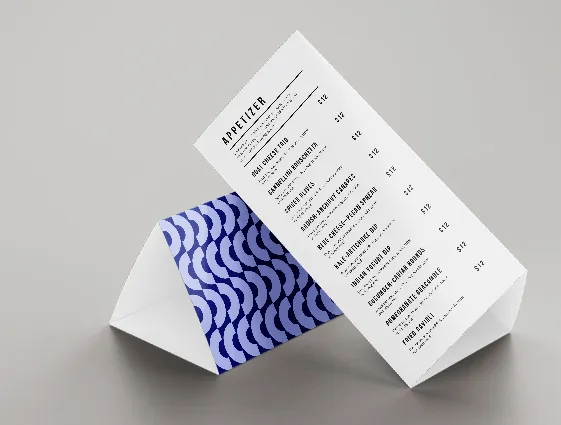 Available from 1 pcs.
Carton 300 g
Binding - glue-free lock
Format 99 x 210 mm or 120 x 297 mm
Refinement - foil (gloss, matt)
Different designs within 1 order
Printing 4/0
Triangular glueless displays will perfectly expose the current menu and promotions. They are irreplaceable in cafés, bars and restaurants - informing about novelties and seasonal specialties. We print them in full colour on a 300 g foiled carton. Do you prefer displays in 99 x 210 mm or 297 x 120 mm?
Triangular restaurant displays - always trendy
Thanks to their cardboard design, the displays are durable, and thanks to the glueless lock, they can be easily folded or unfolded. Each display is additionally protected with a foil - glossy or matt.
Displays are packed flat (for self-assembly) in strong cardboard boxes.