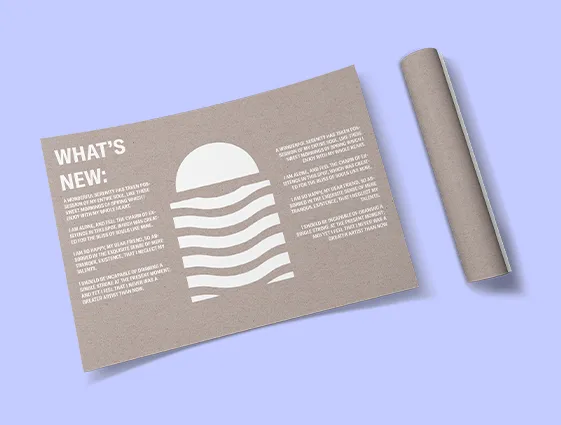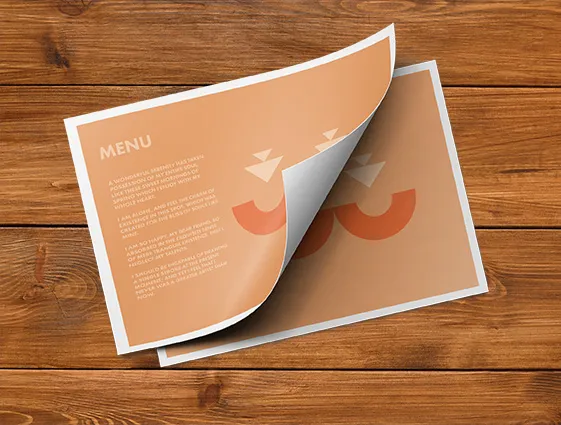 Available from 5 pcs.
A3 format
4 substrates - offset 90 g, grey striped kraft 100 g, synthetic Synaps OM substrate (230 g or 135 g)
On a kraft base, white/black printing on dark background or white underprint possible
Printing 4/0, 4/4; on kraft paper 1/0 (black or white) or 5/0 (4 + white/0)
Different designs within 1 order
The A3 size plate pad is an effective and practical decorative element - ideal for pizzerias, restaurants, bars or cafés. The pads will not only make it easier to keep clean, but will also be an interesting advertising and decorative element. You can place on them, for example, photos of dishes, information about fresh promotions or any time-passer. Did you know that you can choose different, personalized designs within one order?
We will print both lightweight paper pads (90 g offset) and decorative kraft pads (100 g striped grey). You can also choose pads on Synaps OM synthetic paper (135 or 230 g). We print plate pads single or double-sided - and in full colour. On kraft paper we also offer the option of white underprint and printing in one colour.
Pads are packed in strong cardboard boxes.