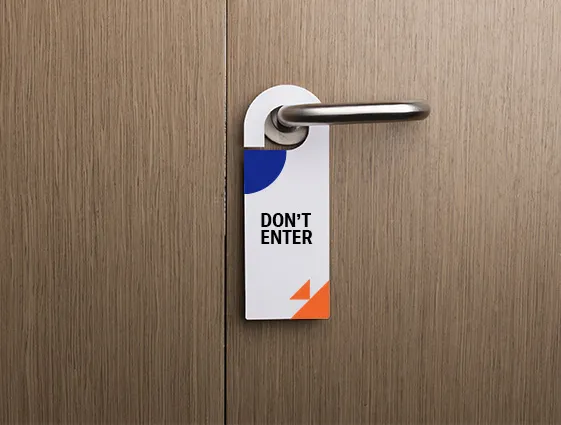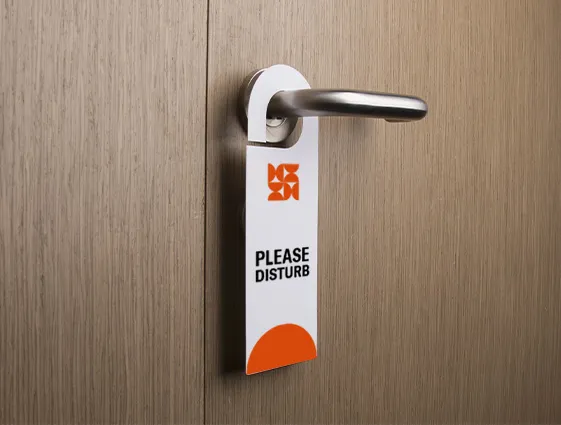 Available from 50 pcs.
Format 76 x 210 mm
Paper matt 350 g, Kraftliner 250 g, offset 240 g Refinement - foil (matt, gloss)
Refinement - foil (matt, gloss)
Print 1/0 (white/0), 1/0 (black/0), 4/0, 5/0 (4 + white/0)
Multiple designs within 1 order
Door hangers will work perfectly in hotels and boarding houses. A hanger fits most handles and, thanks to the use of coated paper 350 g, is rigid and quite durable. A hanger has dimensions of 76 x 210 mm - and both sides are ready for even the most colourful design.
Printed door hangers - the best hangers
To additionally protect and refine the hangers, it is worth to cover them with foil - in matt or gloss. These hotel door hangers will remain an elegant showcase of the place for a long time - would you check it?
We will pack your order in strong cardboard boxes.