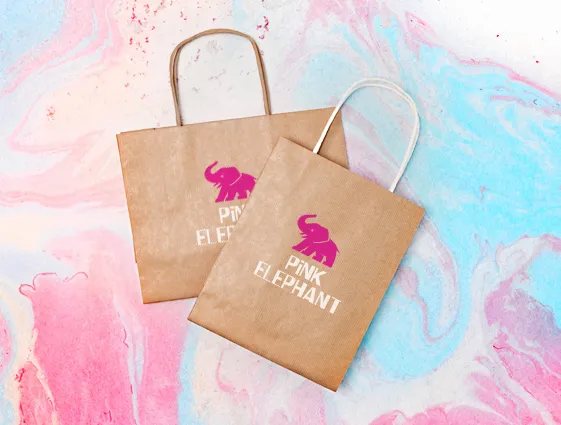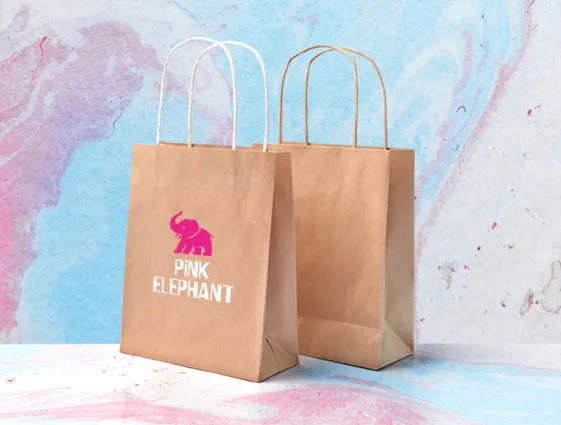 PLEASE NOTE: On 20.03.2023, the file formats for Kraft paper bags were changed. Download the current instructions before placing your order.
Available from 10 pcs.
7 formats (vertical or horizontal)
20.03.2023 file formats of 5 out of 7 Kraft paper bags changed
The file formats of the following bags have been changed:
180 x 225 x 80 mm vertical
250 x 210 x 90 mm horizontally (additionally this bag has been enlarged from 250 x 190 x 90 mm)
240 x 340 x 90 mm vertical
340 x 240 x 100 mm horizontal
320 x 400 x 130 mm vertical
Unchanged:
100 x 400 x 100 mm for wine
480 x 350 x 130 mm horizontal
Printing 4/0, 1/0 (black/0), 1/0 (white/0) or 5/0 (4 + white/0))
Striped Kraft paper 100 g, white Kraft paper 100 g
5 colours of twisted paper holders: black, white, red, blue, grey
Kraft advertising bag is not only impressive but also durable and ecological. You can choose from seven formats - including vertical, horizontal or handy wine bags.
Craft corporate bags - eco-friendly and trendy
A bag of striped or white paper will allow you to pack a variety of gadgets and gifts. A colourful handle will constitute a durable and stylish addition to your bag. Design an advertising bag in your own style by choosing black, white or colour print (also with white underprint).
Kraft bags are packed flat in strong cardboard boxes.