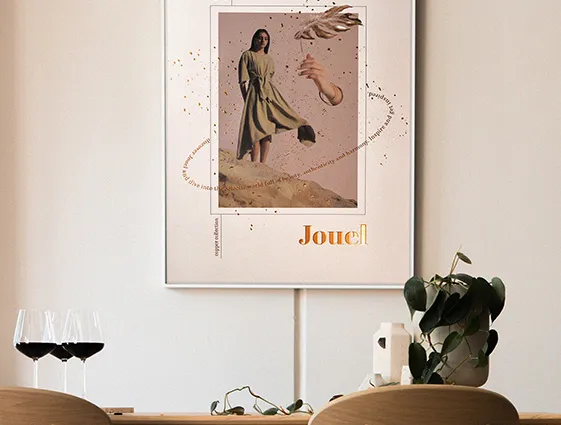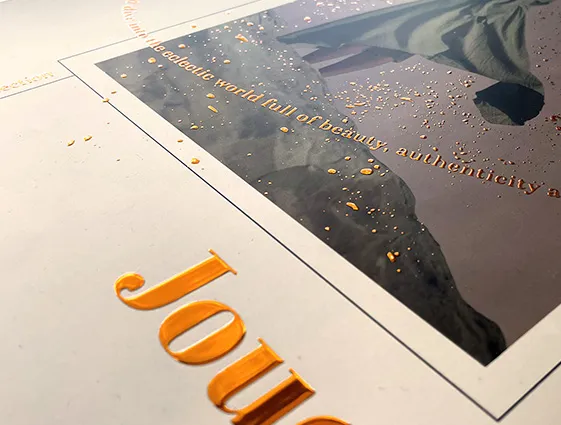 New! Order one-sided posters with additional finishing
Premium posters from 20 pcs.
4 formats to choose from
Choice of papers: silk 200 g or 300 g,
Printing: 4/0
Lamination (silk only): matt, gloss or soft touch foil (one side)
Finishing: colour selective foils (one side), 3D UV relief varnish (one side)
Available foil colours: gold, silver, red, copper, rose-gold, holographic
Available quantities: 20, 50, 100, 200, 300, 400, 500, 600, 700, 800, 900, 1000
Premium poster printing will bring out the brilliance and depth of your designs. Thanks to the use of selective colour foils and the relief varnish - you will create posters which are impossible to pass by indifferently. You can order premium posters in A3, A2, B3 and B2 format.
Posters with gilding, silvering and 3D lacquer
We print our premium posters on silk chalk 200/300g. Posters on silk substrates will be covered with a foil of your choice - gloss, velvety or matt. We will then apply further layers of 3D lacquer and coloured foil. Choose your own combination of finishing and print a poster that has that something.
Print impressive posters - with colour foil and 3D varnish
Premium posters offer a huge opportunity for creative distinction. Choose from available finishing or apply several. You can cover your posters with selective foil in shades of gold, silver, copper or red. If you want to play with light and make something - add a selective holographic foil.
Coloured foil adds sparkle to your posters - use it to highlight details or as an intriguing background element. The relief varnish can be combined with coloured foil or interlaced to create a spatial design.