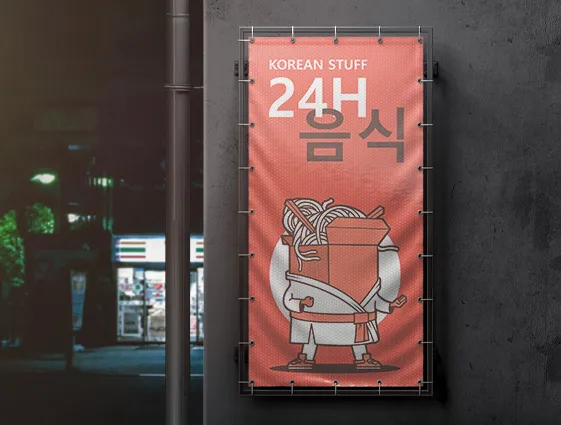 Available from 1 pc.
One-sided banner - also in reflective version
5 formats or own format (from 50 to 1000 cm)
Possible finishing - welding, hem with grommets (average every 50 cm)
Frontlight 510 g (gloss or matt) or reflective frontlight 520 g
Different designs within 1 order
Digital print
One-sided banner is a universal advertising medium, which is distinguished by its large format, intensive colours and very durable printing. If you want your message to be visible even after dark, choose a one-sided reflective banner.
Advertisement banner - large format advertisement 24/7
Do you prefer a one-sided banner on a 510g gloss or matt frontlight or a 520g reflective frontlight? The banners can be welded and hemmed with grommets (every 50 cm on average) or left unfinished. You can choose from 5 standard formats: 200 x 100 cm, 300 x 100 cm, 300 x 125 cm, 300 x 150 cm or 400 x 150 cm. However, if your idea goes beyond the frames, choose an individual format - up to 10 m long.
Banners are packed in strong cardboard boxes