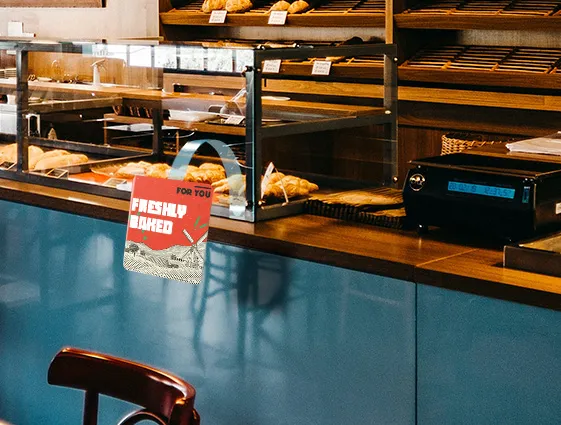 Available from 50 pcs.
Format 100 x 100 or 120 x 20 mm
Square or circle
Shield fabric - coated matt 350 g, wobbler - transparent PVC film 0.25/170 mm
Printing 4/0
Refinement - foil (gloss, matt); matt foil + selective UV varnish (1/0)
Paper advertising wobblers are movable hang tags that perfectly attract attention. We print the wobblers on 350 g matt coated paper and place them on a self-adhesive, flexible handle. You can count on intense colours and excellent print quality. To make the wobblers even more impressive, we cover them with foil (in gloss or matt) or foil with selective UV varnish.
It's time to get this promotion moving!
You can choose from wobblers in the shape of a circle or square (100 x 100 mm or 120 x 120 mm). Personalized advertising wobblers will perfectly complement trade fair stands, offices or shops - attracting attention and distinguishing a given offer or product.