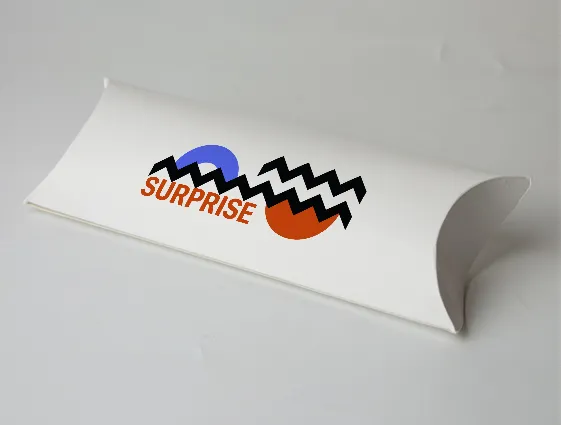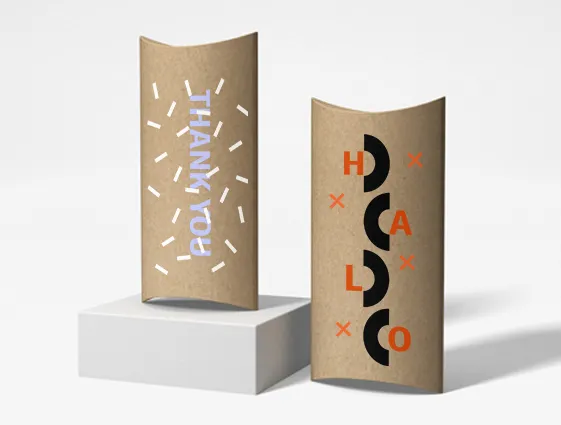 Available from 10 pcs.
Format 213 x 85 x 32 mm
16 types of paper (including Carton 250 g, decorative, kraft and offset papers)
Printing 4/0, 4/4, 1/1 (white/white), 1/0 (white/0)
Refinement - foil (gloss, matt)
Glued on the long side
If you're looking for a compact customised gift box, you might like a pillow box. We print them on 250 g cardboard, die-cut precisely and refine them with foil (in gloss or matt).
Pillow box - pack the gadgets your way
Fill this advertising cardboard box with any graphics and create an eye-catching packaging for your corporate pen, jewelry or paper cutter. You can print your personalised wishes, an interesting picture or an inspiring sentence on the box - do it your way.
The boxes will be sent glued on the long side and flat-folded.