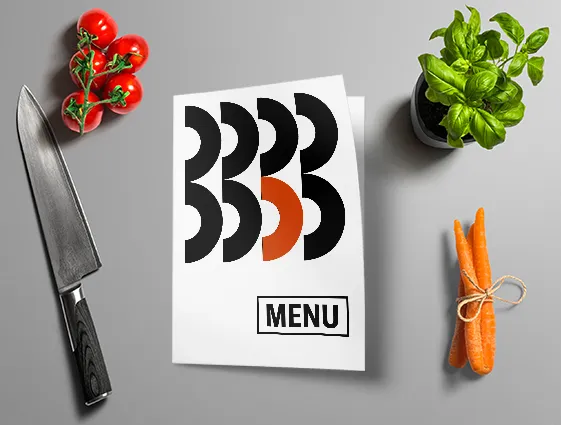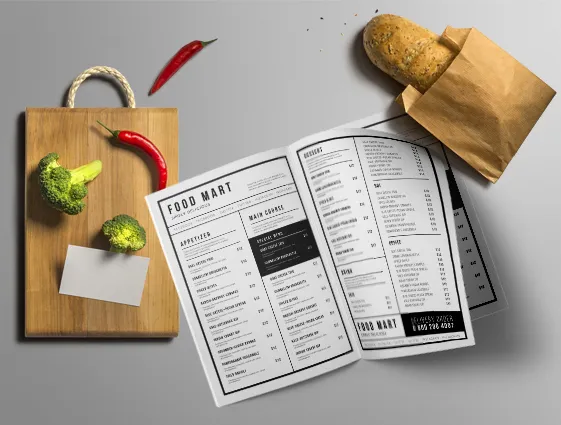 Available from 5 pcs.
Format A4 or A5 (after unfolding)
Coated gloss 250 g
Print 4/4
Volume with cover: 4 + 4, 4 + 8 or 4 + 12 pages
Finishing (cover and interior) - foil (matte, gloss)
Different designs within 1 order
Flat staples
Menu is the best showcase of a restaurant, café or pub. With us, you can print a spectacular A5 or A4 size menu, ranging from 4 to 12 pages (plus the cover page). We print in full colour and on 250 g glossy coated paper, and we put it together with flat staples. You can customize the menu by printing various designs within one order.
Your whole design (cover and interior) is refined with foil as standard. By choosing a matt foil, you will gently tone down the colours and with a gloss foil, you will add a bit of gloss to the whole. Fill the menu with a scrumptious design - and we'll take care of the highest quality of the print.
Stitched menus are packed in strong cardboard boxes.