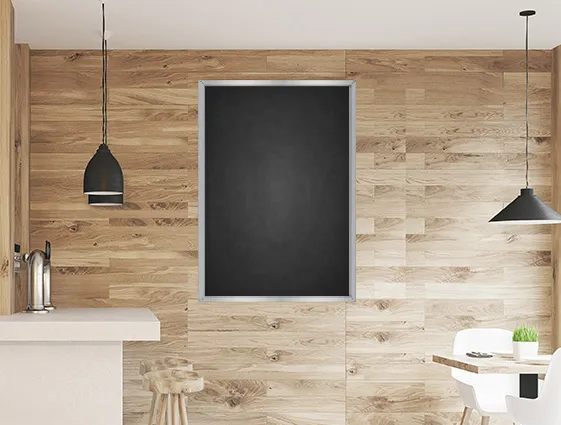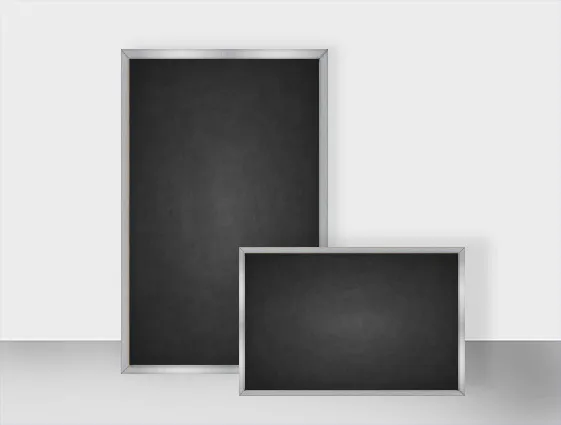 Available from 1 pcs.
Blackboards without or with 1/0 (white/0) printing
6 formats (vertical or horizontal)
Black chalk foil on PVC 9 mm
Aluminium frame + hanger
Corners made of grey plastics
Different designs under 1 order (in case of a printed board)
Blackboards are irreplaceable equipment in a restaurant, canteen, cafe or bar. They allow to inform guests and passers-by about current promotions and dishes of the day. The boards are made on a durable, yet lightweight PVC substrate using durable black chalk foil. The whole thing is bound with an aluminium frame with hangers and the corners are finished with grey plastic.
Blackboards for restaurants - show off your menu
You can also choose the white print option, completing the board with any slogan, name or logo. We print restaurant boards both vertically and horizontally - in B1, B2 or B3 format. The surface is dry-erase, which makes it much easier to update the offer. Minimalistic, universal look, it will fit any establishment.
We pack the blackboards in strong cardboard boxes.