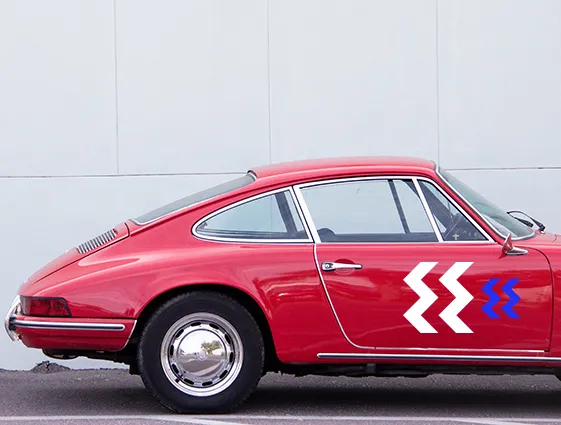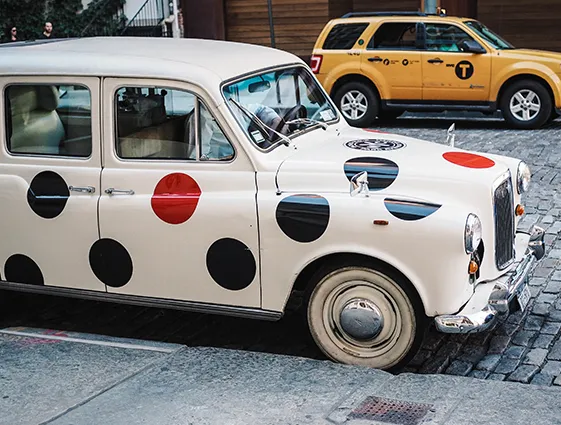 Available from 1 pc.
On-vehicle foil (55 microns) or reflective (90 microns)
3 formats or own format (from 50 to 1000 cm)
Finishing - glossy cast laminate
Different designs within 1 order
Digital print
The monomeric films are packed in durable corrugated cardboard boxes.
The cast film is suitable for covering vehicles and other irregular surfaces - adapting to their shape. When heated, this advertising film adheres perfectly to the surface, covering it with any pattern or colour. It will turn your car into a mobile advertising medium in a few moments - visible also after dark. You can choose up to 30 designs within 1 order and choose a reflective film.
We offer you car film for printing with a thickness of 55 microns or a reflective on-vehicle foil with a thickness of 90 microns (which looks great even after dark). You can choose a film in sizes from 50 to 1000 cm. The cast films are irreplaceable on surfaces with ribbings - e.g. on bumpers, mirrors or car seals. To make the film serve you even longer - choose additional lamination options.
The cast films are packed in strong cardboard boxes.