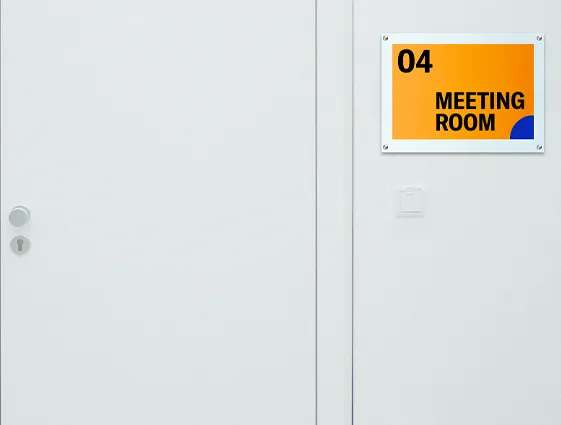 From as little as 1 pc.
2 x transparent 2 mm Plexiglas sheet
4 formats to choose from
2 layers of Plexiglas - place your own print between them
2 mounting spacers
The two-layer Plexiglas plaque will prove useful as an advertising pocket, poster or company signboard. With it, you can update your information or offer as often as you like. Simply print out a new message - and place it between the two layers of 2mm plexiglass. The result? An offer that is always up to date!
Transparent Plexiglas sign - for the door, for the wall, for your prints
The transparent Plexiglas sign is suitable as an internal signboard or information board. You can also place information about current promotions. Two Plexiglas panels not only protect, but also expose the print. For each Plexiglass sign we add spacers, which allow for quick and aesthetic mounting.