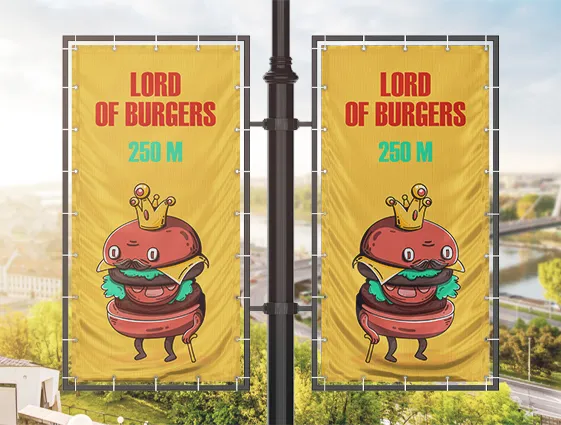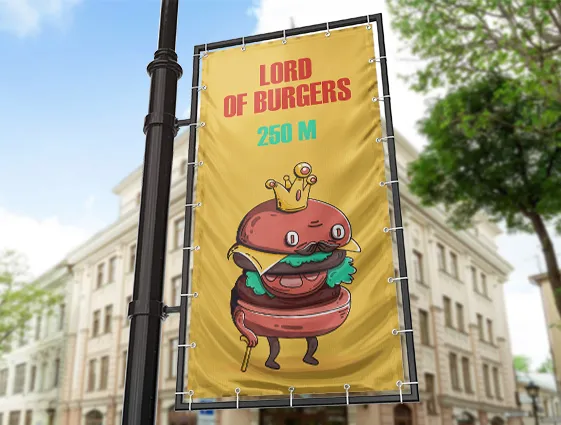 Available from 1 pc.
5 formats or own format (from 50 to 500 cm)
Possible finishing - welding, hem with grommets (average every 50 cm)
Material banner blockout matt 610 g
The double-sided banner can even accommodate creativity in large-format - on both sides. The advertising banner will work both indoors and outdoors - keeping the original form and intensity of colours for a long time. We can weld him up and hem with grommets every ca. 50 cm or leave it without finishing.
Double-sided banner - the best large-format advertising
The double-sided banner is made on a solid 610 g blockout base, which ensures excellent colour quality on both sides. You can choose one of 5 popular formats or order your own (from 50 to 500 cm). The double-sided banner will expose your ideas - from both sides and without worrying about clearances or blurred effect. Choose a double-sided banner and show yourself from the best side.
Banners are packed in strong cardboard boxes