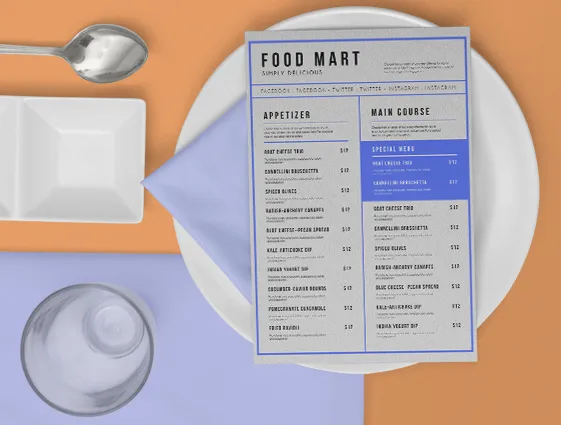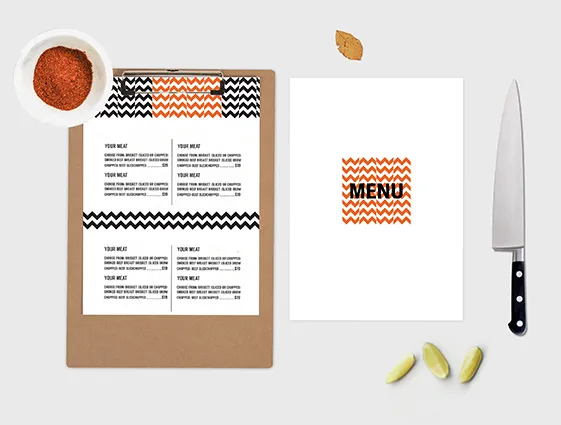 Available from 5 pcs.
Format A5 or A4
Synthetic Synaps OM substrate (135 or 230 g) or foiled coated matt (170, 250 or 350 g)
Finishing (coated paper) - foil (matt, gloss)
4 holes (A4) or 2 holes (A5)
Different designs within 1 order
Printing 4/4
This menu is an elegant substrate on which you can print a bill of fare, desserts menu and wine list. You can print more cards at any time - extending and updating your menu. The manu card is printed in full colour - in A4 or A5 format (with 4 or 2 holes, depending on the format).
You can print the menu cards on elegant, foiled coated paper (170, 250 or 350 g) or on a durable synthetic Synaps OM substrate (135 g or 230 g). Printed menu cards are matched to the menu case in our offer (however, it can be ordered separately).
Menu cards are packed in strong cardboard boxes.