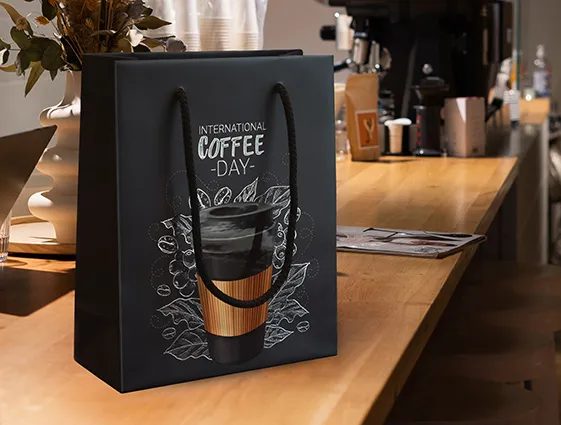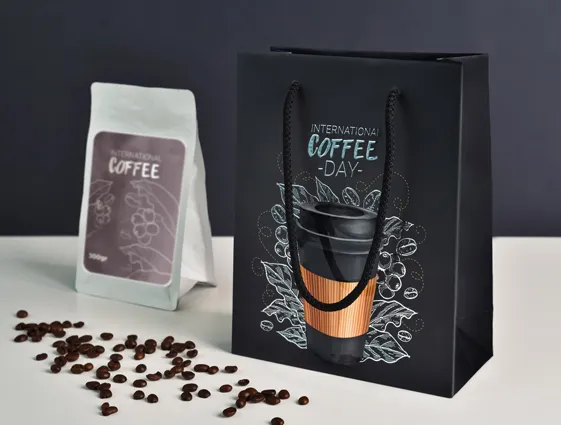 Promotional bags with convex decoration
Premium paper bags - from 10 pcs.
7 formats
12 colors of handles to choose from
Substrate: chalk 170 g
Lamination: for formats 100 x 400 x 100 mm for wine, 180 x 225 x 80 mm vertical i 340 x 240 x 100 mm horizontal we use anti-scratch matt fiol for other formats matt foil
Premium enhancements: color selective foils (one side) and/or 3D UV convex varnish (one side)
Available foil colors: gold, silver, red, copper, rose gold, holographic
printing 4/0
Available print runs: 10, 25, 50, 75, 100, 125, 150, 200, 250, 300, 400
They are finally here - promotional bags with convex decorations! The premium bags are impressive even before you look inside. It's all thanks to the combination of impressive printing with glossy, convex decorations. Design and print an advertising bag that will delight your buyers.>
Paper advertising bag - with convex varnish and metallized foil
The premium advertising bag is distinguished by impressive finishing. We can apply 3D relief varnish and selective foil in the color of your choice to your design. You can order an advertising bag with gilding, silvering, copper foil, rose-gold, red or holographic foil. Thanks to the metallic foil, the bag will reflect light and bring your design to life. If you want more, add a 3D convex lacquer to the decorations, which will give the whole thing depth and shine.