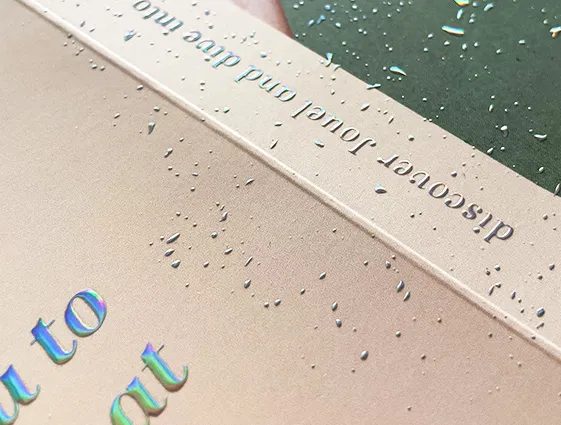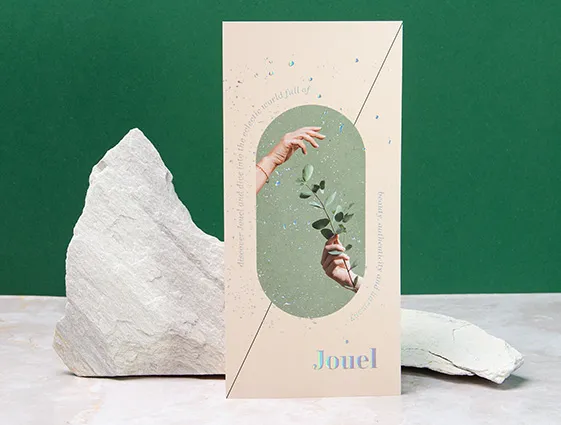 New! Order invitations with additional effects
Premium invitations from 20 pcs.
4 formats to choose from
Choice of papers: silk 350 g,
Printing: 4/0, 4/4
Lamination (silk only): matt, gloss or soft touch foil (one or two sided)
Finishing: colour selective foils (one side), 3D UV relief varnish (one side)
Available foil colours: gold, silver, red, copper, rose-gold, holographic
Available quantities: 20, 50, 100, 200, 300, 400, 500, 600, 700, 800, 900, 1000
The premium invitations offer a tailored, thick backing and great finishing possibilities. We print them in A6 or DL format - vertically or horizontally. Set your design apart with 3D raised varnish or selective foil in up to 6 colours (including gold, silver, red or holographic).
We make our premium invitations on thick substrates that show off the colours well. If you choose 350g chalky paper, we recommend covering it with a layer of foil (matt, velvet or glossy - as you prefer) before applying gilding or 3D varnish.
Printing of invitations with 3D relief lacquer
If you want to print invitations for special occasions - make them stand out with unique finishing. Distinguish your text or graphics with a 3D spot varnish. It gives a shine and accentuates the selected design elements. With 3D varnish you can emphasise important graphics or text, giving them a convex texture that can be felt under the fingers.
Invitations with coloured metallic foil - up to 6 colours
The invitations can be covered with a selective relief foil in a colour of your choice. This will give you an invitation with gilding and silvering in selected areas. Want more? Add accents in copper, red or rose gold. To make your invitations stand out, you can creatively use topical hographic foil for an intriguing designer touch.